Profile
NAIRealAct is a real estate boutique firm, established in 2013, offering Valuation, Investment Consultancy, Tenant Representation, Strategic Real Estate Consultancy and Project Management Services.
Our company is teamed by chartered surveyors and highly trained professionals.
NAIRealAct's goal is to optimize real estate potential while addressing the risk and hassles of real estate management. We treat each client individually and every property uniquely. In contradiction to a traditional real estate agency, we apply a holistic approach to effectively manage each and every real estate request, need or aspiration. In our challenging market, we have been successful in providing innovative solutions to landowners, high returns to investors and significant savings to tenants.
Partnering with a worldwide network, NAIRealAct is providing what international clients require in today's challenging world, to achieve their objectives and ambitions.
NAIRealAct has an extensive track record of value-added real estate services, to a wide variety of clients, including corporate owners, financial entities and institutions, operators, institutional as well as private investors.
Our Culture

Client Orientation
Senior Treatment
Innovation though a Holistic Approach
Time Effectiveness

Our Values

We share RICS core values:

Integrity
High Standard of Service
Promote Trust in our Profession
Respect
Responsibility
We focus on our clients' needs and provide them an in-depth knowledge of the real estate market. We implement a wide range of real estate solutions to effectively meet the requested outcome by also providing savings to our clients.
Our local team has a proven track record of real estate success stories, where high returns or significant annual savings on effective optimization of their real estate portfolios have been succeeded for our clients .
Our success also greatly lies on our excellent networks and longstanding communication with landlord companies and individuals, which fueled with our well tested real estate techniques, enable us to provide efficient results to our clients by securing the best price in the most cost effective solutions.
 Anna Nazou MRICS | NAIRealAct Managing Director | anna.nazou@nairealact.gr
Anna is the managing director, founding and equity partner of NAIRealAct , a real estate consultancy company, established to offer quality niche services to private and corporate clients through a dedicated senior approach.
Anna's previous position was Head of International Business at Danos SA, the former CBRE alliance and current BNP Paribas Real Estate in Greece. She specializes in Real Estate Investments, Feasibility Studies and Development Appraisals, as well as Global Corporate Services and International Transactions. Anna has worked on some of the largest international deals, with key local and international stakeholders.
With the support of NAIRealAct's team and cross boarder partners, she has represented a number of multinational clients and has provided valuations and feasibility studies to a number of financial institutions, as well as private, corporate and fund management firms, for properties located in Greece but also Cyprus, Poland, Bulgaria, Romania, Hungary, Czech Republic, Serbia and Croatia.
Anna is member of RICS since 2007, a chartered valuation surveyor and current member of RICS Hellas Valuation Group. Anna has served as RICS Hellas board member twice and is an RICS valuations assessor. Anna has an MBA in Real Estate & Construction from University of Reading, College of Estate Management, an MSc in European Property Development & Planning from University College London and a Bachelor of Business Administration from University of Kent.
Panagiotis Boukouvalas | Managing Partner | panagiotis.boukouvalas@nairealact.com
Panos is equity partner of NAIRealAct, a real estate consultant of academic background in Mathematics, having completed the MSc of Athens Kapodistian University and with a specialization in Logistics, which he has accomplished through his International MBA studies in Athens University of Economics. His work in NAIRealAct is concerned with both appraising accounts, for clients such as Piraeus Bank, Viohalco, Hatzigeorgiou etc but also real estate representation and consulting. His previous positions in Supply Chain Management at Multinational Firms, such as Siemens and DOW have fueled him with the technical skills and expertise in relevant real estate.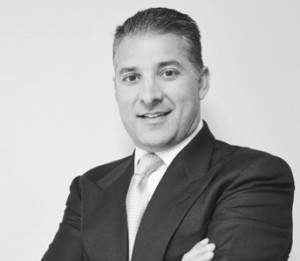 George Argyropoulos | Partner | george.argyropoulos@nairealact.com
George is the most recent addition of NAIRealAct and a partner. He is a Senior Valuer with more than 15 years experience in valuations and development appraisals. Through his former position as head of Valuations for one of the largest real estate consultancy companies in Greece, Danos SA, he has extensively worked in market research and valuations of a wide range of property types for a wide range of clients, including all Greek financial institutions, REICs, development as well as multinational companies.
Clients George has worked for include: Grand Thornton, IASO Group, OTE ESTATE (property valuation 3.000 properties all over Greece for International Valuation Standards), Groupama Phoenix (portfolio valuation), Pimco (portfolio valuation), Louis Hotels (portfolio valuation). George holds a Bachelor of Business Administration from the University of Hertfordshire.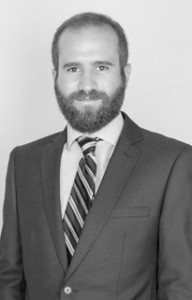 Ioannis Lizas | Valuations & Consultancy | ioannis.lizas@nairealact.com
Ioannis is founding member of NAIRealAct. He is mainly engaged with valuation projects for corporate clients such as PANGAIA REIC, Piraeus Bank and Bluehouse Capital, Viohalco Group of Companies, Secure Property Development, Porcelana Group, Jotis, American College of Greece, New York University and HRADF. He has also completed Market Studies for domestic and international investors and developers while he has worked on feasibility studies as part of NAIRealAct's Market Analysis team. Prior to NAIRealAct , Ioannis gained valuable experience through his position at the National Defense Fund, which holds and manages one of the largest real estate portfolios in eastern Europe. Ioannis, was also intern to the Organization of Planning and Environmental Protection of Athens, where he was involved, among other projects, in the major upgrade of the GIS and Land Use database used today. Ioannis is an APC Candidate for RICS and is expected to become charted valuation surveyor (MRICS) the following year. He holds an MSc in Real Estate from the University of Glasgow and a BSc in Geography from Harokopio University of Athens, he has been granted a University of Utrecht scholar, for the Netherlands and has participated in domestic and Paneuropean conferences.
Konstantinos Skamagkas | Valuer–Civil Engineer (Athens) | konstantinos.skamagkas@nairealact.com
Konstantinos is a Civil Engineer and a Valuer at NAIRealAct Athens office.
He graduated from the Polytechnic School of Civil Engineering of University of Thessaly (UTH) with a specialization in Transportation Engineering, and also holds an MSc in "Analysis and Design of Earthquake Resistant Structures" from the National Technical University of Athens.
He is a member of the Technical Chamber of Greece and a certified Project Manager Associate from the International Project Management Association. He has participated in properties' valuations and property inspections in the wider area of Athens, as well as in the rest of the Country for clients including Banking Organizations, Real Estate Investment Companies, Funds (i.e. Fortress, doValue, PIMCO).
George Gkatsos | Valuer – Civil Engineer (Athens) | george.gkatsos@nairealact.com
George is a Real Estate Consultant and Valuer.
He is a Civil Engineer, graduated from the University of Thessaly (UTH) with a specialization in Transportation Engineering.
He is a member of the Technical Chamber of Greece and a certified Financial Analyst from the University of Piraeus.
He has participated in the project management and project finance of real estate portfolios exploitation and has conducted properties' valuations and inspections in the wider area of Athens for clients including doBank and Piraeus Bank.
Maria Dendropoulou | Real Estate Agency | maria.dendropoulou@nairealact.com
Maria administrates the real estate agency of NAIRealAct.
She is primarily collaborating with developers, appraisers, escrow companies and REICs.
She holds a MSc in Sustainable Heritage Management from UCL (accredited by RICS, IHBC).
Maria has an international experience in the real estate sector. Prior to NAIRealAct, she was managing the sales and marketing strategy of Signature Developers for their luxury residential projects in Dubai.
She has also gained valuable expertise through the administration of the sales office of the Costa Navarino Residences, a project of luxury villas to own.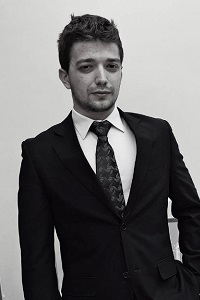 Alexandros Rigopoulos-Tsigkos (ART) | Sales & Lettings | alexandros.rigopoulos@nairealact.com
Alexandros works at sales and lettings department of NAIRealAct.
Prior to NAIRealAct Alexandros work in the shipping industry.
More specifically, he was a purchasing assistant at Teo Shipping Corporation Ltd (Theocharakis and family) and later a shipbroker at Navar Inc. Moreover, Alexandros is related with real-estate industry, investments and the stock market.
Alexandros holds a BSc from the Department of Management Science and Technology (DMST) of the Athens University of Economics and Business & a 2-year MSc in Shipping Management from the Alba Graduate Business School.
Alexandros is fluent to Greek language (native speaker), English and German (proficiency level).
Alexandros is – since his very youth – a top-level chess player. During his career, he has participated with significant performance as a national player with Greece in 5 European Men Championships (2008,2012,2016,2017,2018), 2 World Youth Championships (2007,2010) and 1 World Youth Chess Olympiad (2008).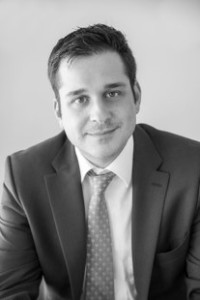 George Fantis | Sales & Lettings | george.fantis@nairealact.com
George works in sales and lettings at NAIRealAct.
He has successfully completed a number of deals with private and corporate clients. Through his local expertise on commercial and residential properties, he has participated in expansion projects for retail clients and multinational companies as well as market researches.
Prior to NAIRealAct George worked for GA Services, a real estate agency firm, specializing in Eastern Attica region. George holds a BSc on Applied Science in Electrical Engineering of Technological Applications and he is qualified by KNX Association, on building automation systems.
He has also worked at the technical department of Technological Educational Institution of Western Macedonia and he has serviced at the communicational center of the National Defense General Staff, during his military service.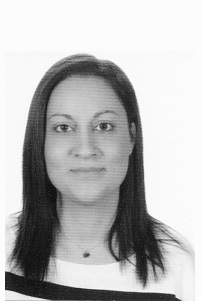 Panagiota Tsiligianni | Corporate Communication & Administration | panagiota.tsiligianni@nairealact.com
Panagiota joined NAIRealAct in May 2018, working on the areas of corporate communication and office administration.
Prior to NAILRealAct, she was Secretary of the Gastroenterology, Hepatology & Nutrition Unit of the General Children's Hospital "Agia Sophia" and a Research Associate of the 1st Department of Paediatrics of the University of Athens, during the years 2013-2017.
Panagiota holds a Bachelor's Degree in International Relations & International Organizations from the University of the Aegean and a MScEcon (Master of Science in Economics and Social Studies) in European Governance & Public Policy from Cardiff University, Wales.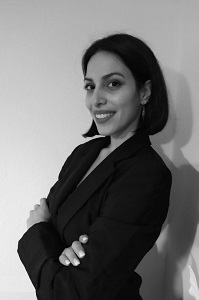 Vasileia Polyzou | Operation & Services | vasileia.polyzou@nairealact.com
Vasileia is a new member of NAIRealAct and she has the operational responsibility for the production of the company's services and the provision directly to its customers.
She is an Economist, graduated from the University of Macedonia.
Prior to NARealAct she was a Banking Agent at Eurobank EFG, while from time to time she has been active in various areas of customer service.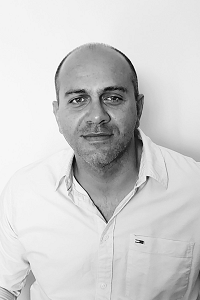 Thanasis Moiragias | Valuer–Civil Engineer (Argolida) | amoiragias@gmail.com
Thanasis is NAIRealAct's head of valuations in the Peloponnese.
He is an experienced valuer, covering also the wider area of Central Greece. Thanasis holds a BEng from National and Technical University of Athens in Civil Engineering and he has worked in a large range of projects as a chief engineer the past 15 years.
As a valuer, Thanasis has worked as external registered valuer for a number of Greek commercial banks since 2010.
Iakovos Savvides | Valuer–REV (Thessaloniki) | iakovos.savvides@nairealact.com
Iakovos is NAIRealAct's head of valuations in Northern Greece.
Iakovos is REV (TeGoVA) accredited valuer, with more than 14 years' experience in property valuation. Before NAIRealAct, Iakovos was head valuer in GLP Values for 3 years and in Kerameus offices in Thessaloniki for 7 years.
He has also worked for Danos SA for 4 years. He holds a BEng from the University of Thessaly, School of Engineering, Department of Planning and Regional Development and an MSc in Urban and Regional Planning from the same department.